Each day is an adventure at Stepping Stones Preschool. Our qualified staff offer carefully planned activities that provide children with engaging learning activities.
Children learn best when well nourished, well rested and dressed comfortably. We may get messy from time to time so washable clothes and tennis shoes are the best attire for our active day.
To offer structure and predictability, our classroom will follow a specific daily schedule. Each day will include:
Circle Time
Preschoolers will start their day at circle time on our rainbow rug. The class will greet one another and discuss the day's schedule as well as current themes and concepts.
Centers
Students will move through a variety of stations that connect to the current theme and concepts being explored. Preschoolers will be provided with opportunities for language and literacy development, growth in thinking skills, as well as exploration and understanding of math concepts and applications. We will also explore art, music, science, and offer a variety of sensory experiences at our centers.
Bible
Each day, the class will hear about God's great story as told through the Bible. Our Bible time will include singing to God. Children will learn that God loves them, that He is mighty, and that He is good!
Snack
Kids need fuel to learn and play! Around mid-morning, the school will offer a nutritious snack to the students. Each snack includes two food groups and meets USDA requirements for licensed preschool centers.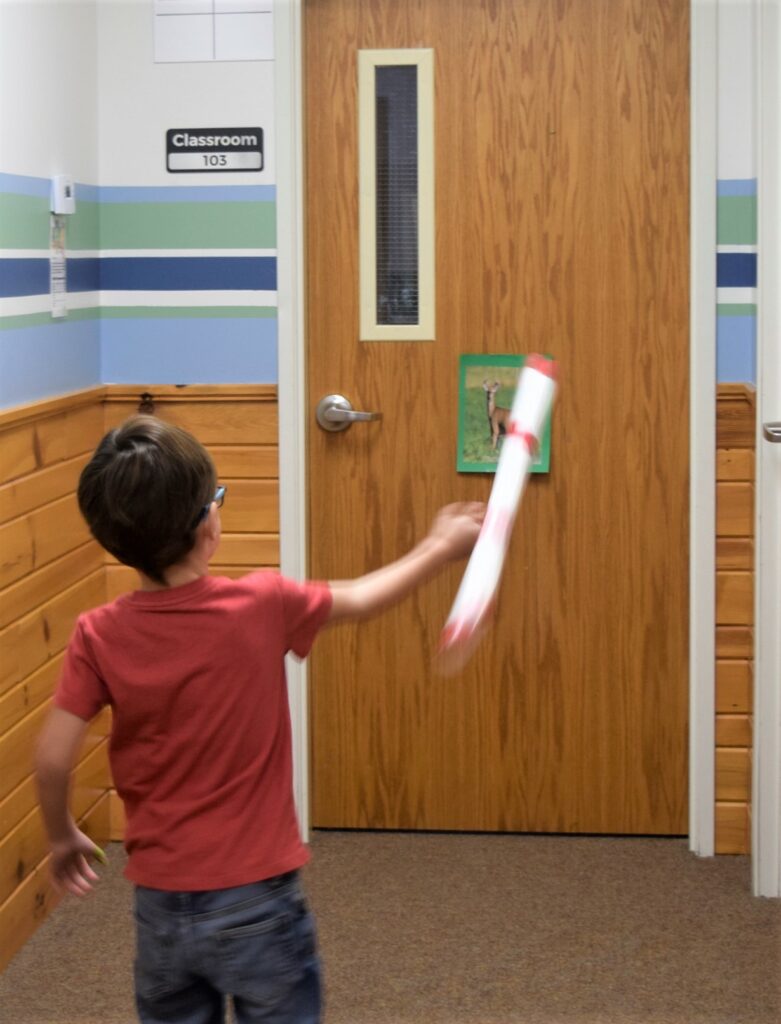 Large Motor
Research proves kids need to move! We will engage in a variety of activities throughout the school year that help kids develop their brains and their bodies!